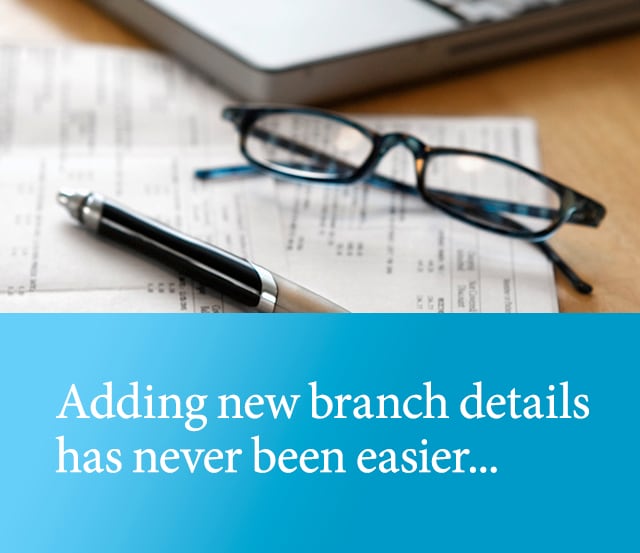 Branch Addition Request Form.

Congratulations on the opening of your new store, branch or location.

Use this online form to quickly and easily request thatyour new site be added to your existing American Express account.
Any sections on the form marked with an asterix (*) must be completed.
All personal contact information will be used for this application only.
For the purpose of this request form, we will refer to your new location as a 'branch'.